This is the registration page for the 2023 Performance Tour Live Event in Austin, TX!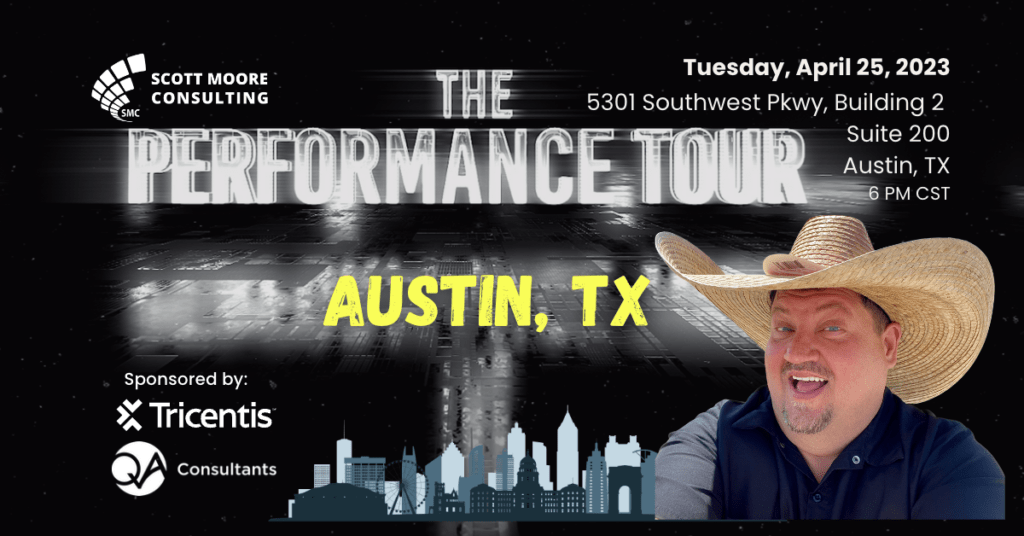 WHEN: Tuesday, April 25, 2023 at 6 p.m. CST
WHERE: 5301 Southwest Pkwy Building 2, Suite 200, Austin, TX 78735
GOOGLE MAP: https://goo.gl/maps/mYCRZt2k92sPruip9
The Performance Tour is a road trip through different regions of the United States, collaborating with experts in the IT community – sharing knowledge, trending topics, and best practices. This on-site event brings together peers and professionals in the fields of testing, software automation, DevOps, and all things performance engineering. Join us in a fun-filled evening with BBQ, drinks and chatter — and leave the event with new friends and new ideas to spark your on-going projects.
Meetup events cover such topics as:
Performance Engineering / Testing
Digital Experience Monitoring (DEM)
Observability
Shifting Performance Optimization Left
Making Performance Continuous
AI
Cloud Optimization
At this event:
Learn about the latest trends in software engineering in 2023 and beyond.
Get lessons learned and experience gained from decades of consulting in business verticals such as Financial Services, Telecommunications, Insurance, Retail, Healthcare, and others.
Discover the latest product roadmap for Tricentis NeoLoad
Network with other performance experts. Bring your questions for the speakers and discuss ways to optimize your applications, systems, and infrastructure.
Meeting Agenda
5:30 PM CST – Doors open
6:00 PM CST – Opening Presentation by Scott Moore with special guests
6:30 PM CST – Dinner
7:00 PM CST – Networking, Discussion, Q&A
Seating is limited, so save your spot today!
Fill out the form below to register to attend this event: